National Delivered Locally
Where your audience lives
NATIONAL DELIVERED LOCALLY
Create a meaningful connection through relatable, authentic content from sources your audiences know and trust.
Our portfolio of local lifestyle publishers in Vancouver, Calgary, Edmonton, Toronto, Montreal, and Halifax allow you to reach a national audience using locally tailored messaging. These local experts have loyal audiences who trusts their opinion and voice – turning to them for updates on the best restaurants and bars, events and activities, as well as local news.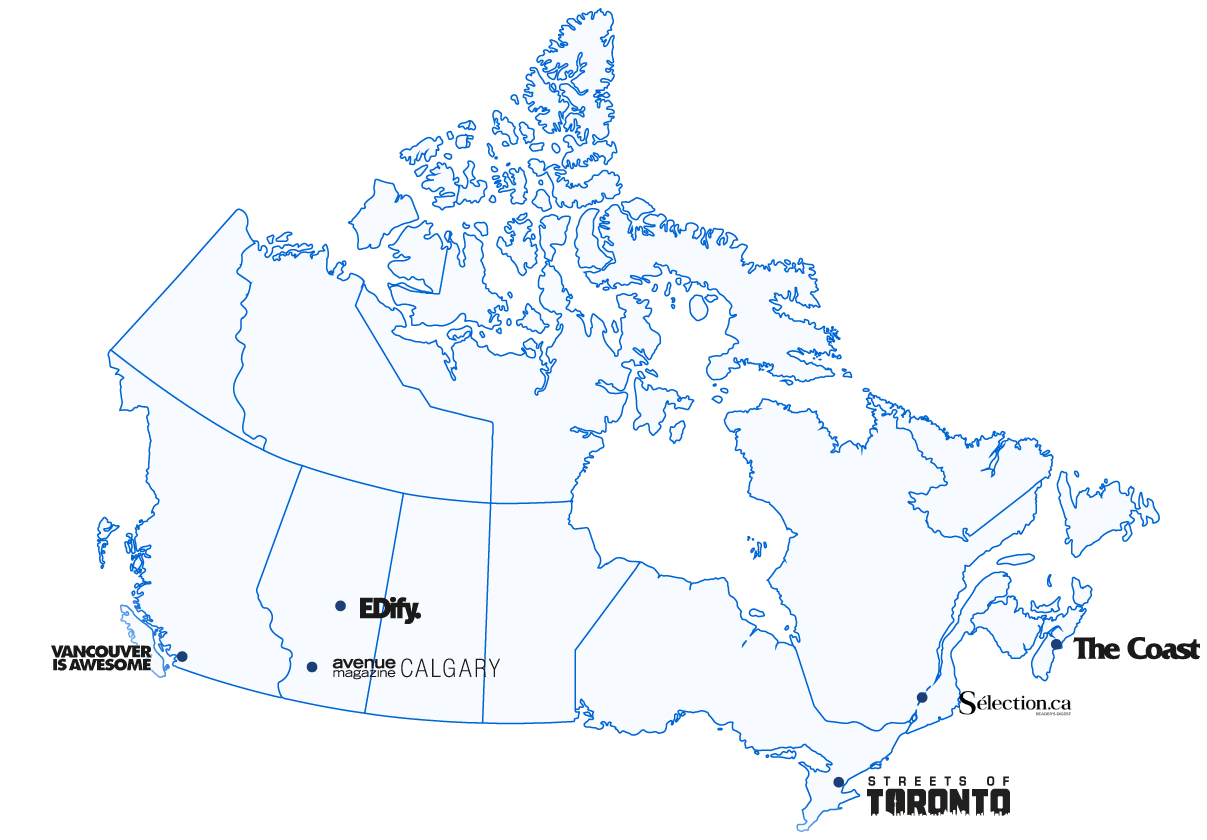 Why Suite 66?
We will be your single touch-point giving you access to multiple local lifestyle voices across Canada.
Suite 66 will manage your campaign across multiple local and national properties throughout Canada. We will develop a strategy with our publishers to share your messaging in a way that is relevant to their audiences, while remaining true to their voice. We can extend your campaign via national properties like AccuWeather or focus on local with properties like Streets Of Toronto and Vancouver Is Awesome.
Our lifestyle sites offer…
Sponsored content
Pair messaging with relevant editorial content that aligns to your consumer insights, strengthening audiences' connection to your brand.
Branded content
We will work with our publishers to create a custom article that seamlessly weaves your brand into the story in a way that will resonate with audiences.
Sponsored social
Production teams will capture your brand in an engaging way to share custom photos, videos, or stories on our publisher's social accounts.
Sponsored contests
Get people excited through sponsored contests  shared on publisher sites or social channels, giving followers a chance to win a prize from your brand.
Email newsletter
Connect with your audience right in their inbox when you integrate your messaging with our publisher's e-mail newsletters.
High-impact display ads
Whether it is through a video banner, logo takeover, or skin with 100% share of voice, your brand is sure to make an impression.  
Case Study
See how Swoop Airlines used National Delivered Locally to announce their launch in four key Canadian markets.
Swoop looked to connect with budget conscious consumers to generate awareness and excitement around their ultra-low cost flights from four major Canadian markets.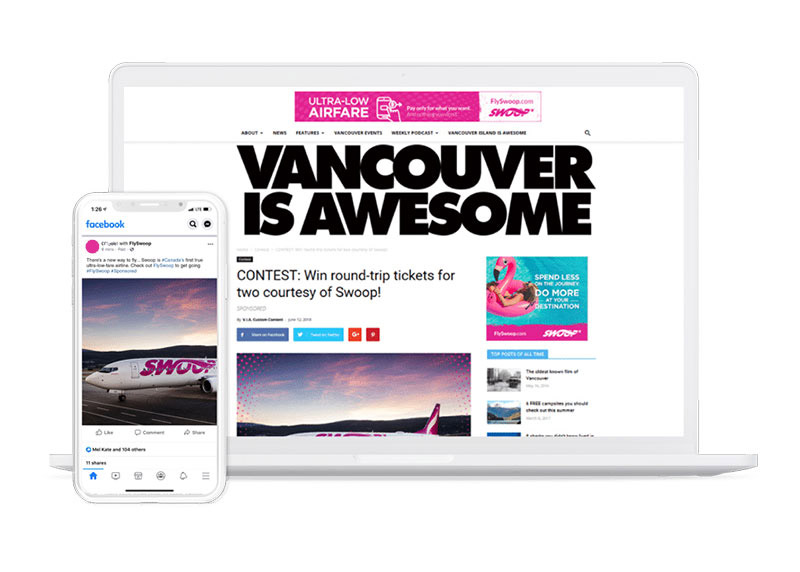 Contact us
Learn more about reaching your national audience through locally trusted voices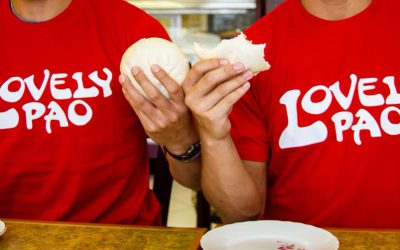 Watch what the owners of Lovely Pao had to say about the impact blogTO's coverage had on this hidden gem.
read more