Insights
How can creative affect the success of a campaign?
When it comes to display ads, advertisers have about a second to grab audiences' attention. In that second, the viewer needs to be able to identify the brand as well as the offering to decide if they want to engage, or keep scrolling. Because of this, creative is one of the most influential factors in a campaign's performance.
In fact, a study by Nielsen and NCS Solutions found that the quality of the creative is the most powerful variable affecting sales lift.  When creative is weak, other factors are forced to become the main drivers in the campaign's success.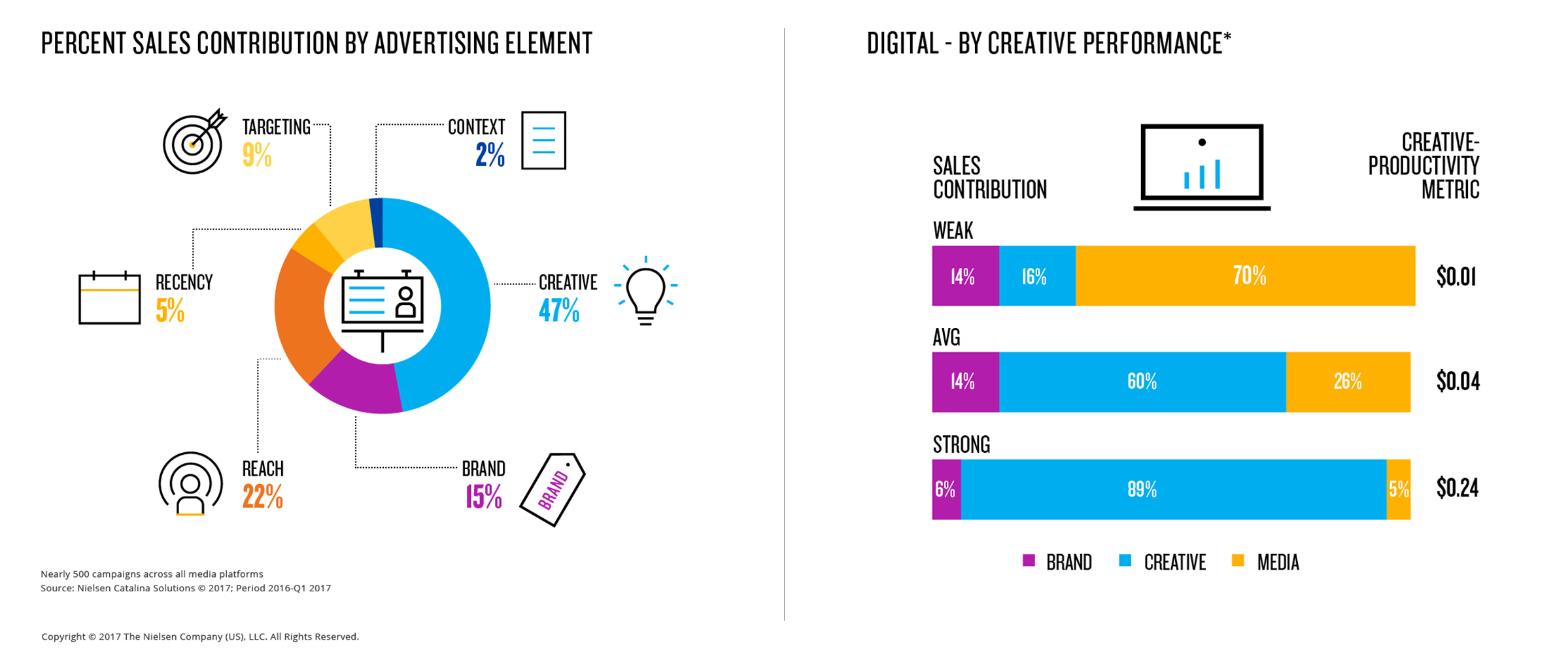 What are some creative factors that can influence the success of a campaign?
For display ads, size matters. The time a user spends looking at your ad can improve depending on the type of display unit, with takeovers receiving about 7.5 seconds of attention or gaze time, while smaller ad units like the big box get just 0.7 seconds.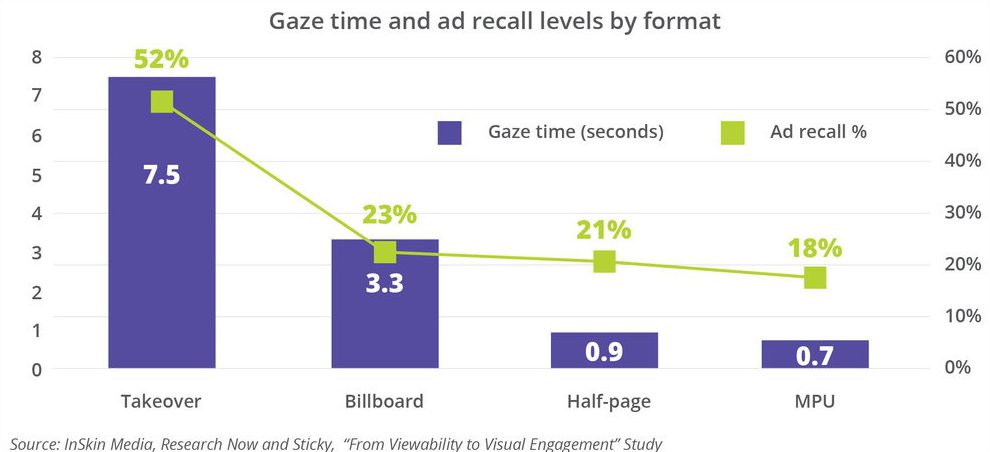 Context is also an important element to consider when designing creative. While animated HTML ads are flashy and exciting, studies have found that context and attention can play a big role in the success of the ads. For audiences who are not familiar with the brand, animated ads are only successful if they align with the contents of the webpage. 
Another factor that affects the success of your creative is the quality of the ad's environment. Ads viewed within a premium publisher environment elicit positive associations among audiences, resulting in increased brand lift and favourability, as well as consideration and intent to recommend. But the reverse is also true: ads surrounding low-quality content caused audiences to view the brand negatively, making them disinclined to associate with the brand. (IAS, 2019: Halo Effect Ads.)
What design elements make successful or "strong" creative?
Use ad size and context to help guide the design elements for your ads. Creative doesn't live in a bubble, so considering external elements is key to designing effective ads. 
Strong creative is simple and straightforward. It should include a logo, a clear and concise value proposition, a call to action, and some visual element that represents the brand. The creative can include a photo or illustration, but striking typography and bold colours can also work to visually represent a brand as long as it aligns with the rest of their visual identity.
Need help with your creative?
Take advantage of our experience with all the elements we've listed above to ensure that your campaign provides the best bang for your buck.
Get in touch and we'll work with you to understand your goals and give you our thoughts on how to meet them.
Contact us
Interested in learning more?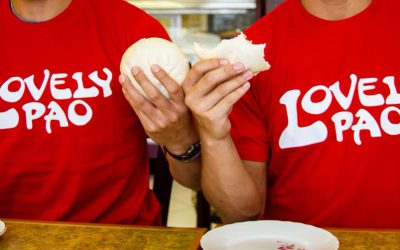 Watch what the owners of Lovely Pao had to say about the impact blogTO's coverage had on this hidden gem.
read more