Advertising Solutions
Compelling custom content, sponsored social and audience targeting strategies
Locally Specialized
Connect with your audience through the trusted local voices they turn to when looking for the latest updates in their city.
Our portfolio of urban lifestyle properties in Vancouver, Calgary, Edmonton, Toronto, Montreal, and Halifax have loyal audiences who trusts their opinion and voice – turning to them for updates on the best restaurants and bars, events and activities, as well as local news.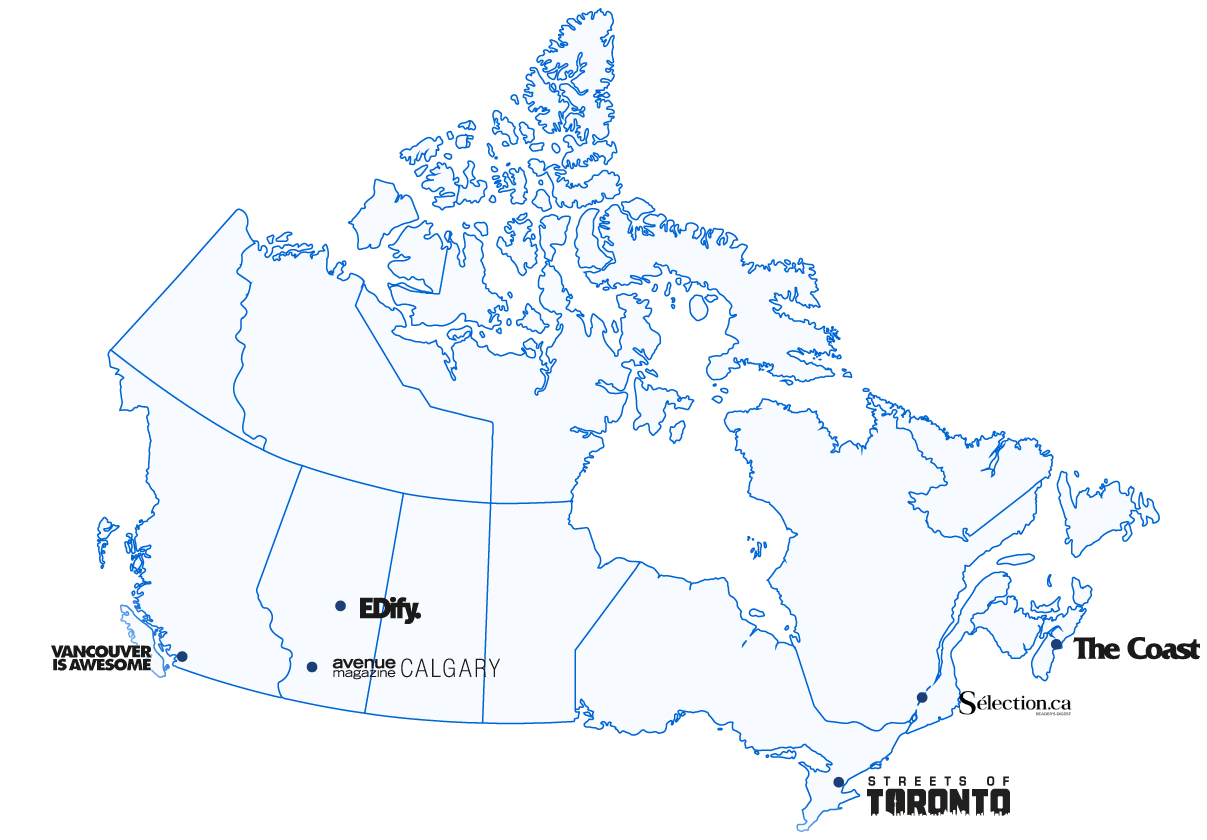 Content
Create a meaningful connection with your audience through relatable, authentic content shared by sources they know and trust.
Our lifestyle, home, travel, and auto publishers have established, loyal audiences who trust their opinion and voice in their respective fields. We'll create a branded content strategy to share your messaging in a way that is relevant to your target, while also remaining true to the publisher's voice, creating an authentic message that will resonate with each market's audience and drive your brand goals.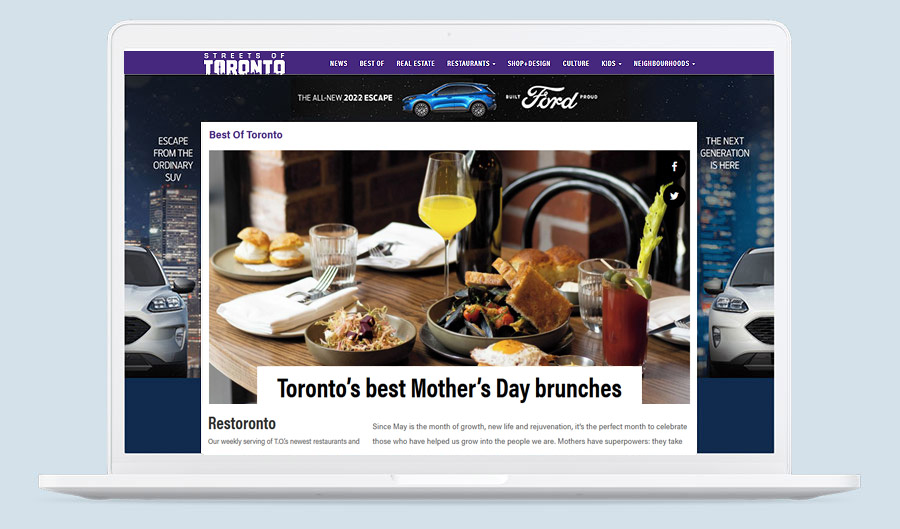 Programmatic
Create a splash using high impact display units, mobile ad units, site and section-wide roadblocks, as well as pre-roll and in-stream video, all with inventory available programmatically.
Promote brand awareness with the scale and precision of our vast audiences available programmatically, paired with our first party data options that allow your skilled buying teams to target the ideal audiences across our premium sites. We also offer many high-impact display units and video programmatically.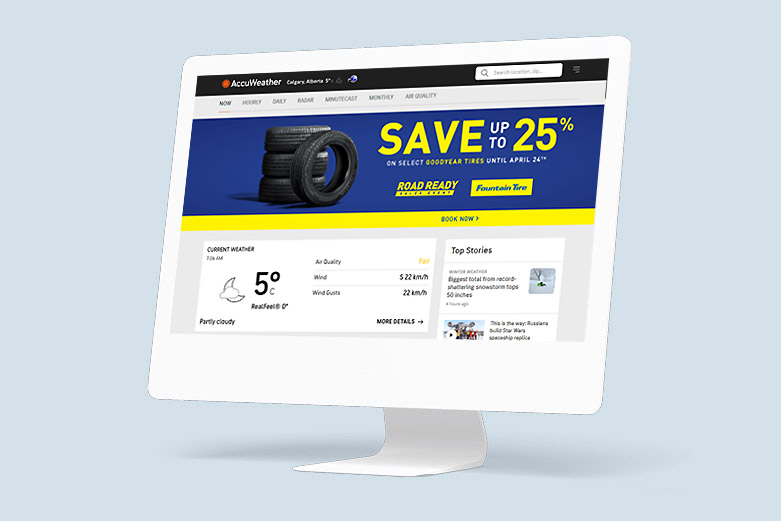 Performance
Let our digital media buying expertise put your brand exactly where you need it to be, right when your audience is ready to discover and engage.
We'll develop strategies to optimize your ad spend further, use our post-campaign insights to shed light on your results and audience, and partner with you to ensure your brand message resonates along the customer journey.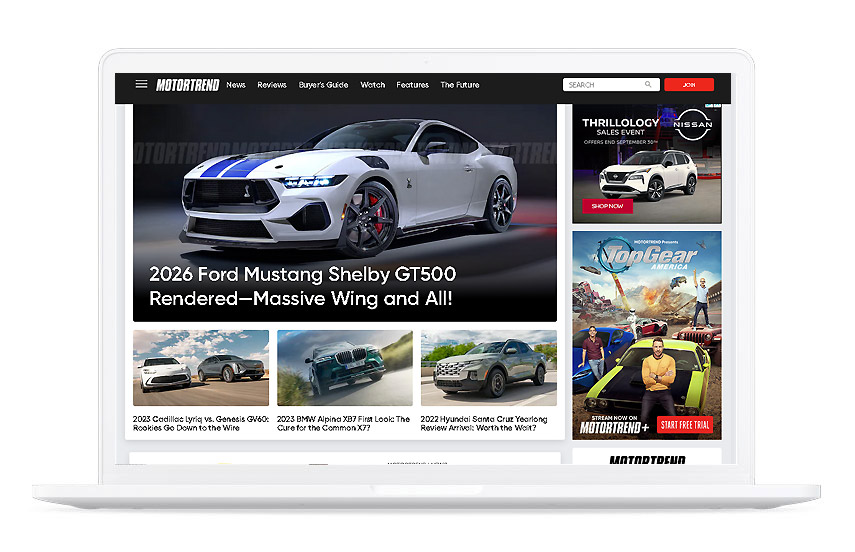 Creative
We develop custom, creative display ads that align with your brand and engage audiences.
Whether you need to promote a new launch, highlight a promotion or drive clicks to a landing page, we'll work with you to develop creative that follows to your brand's look and feel, and clearly communicates your messaging.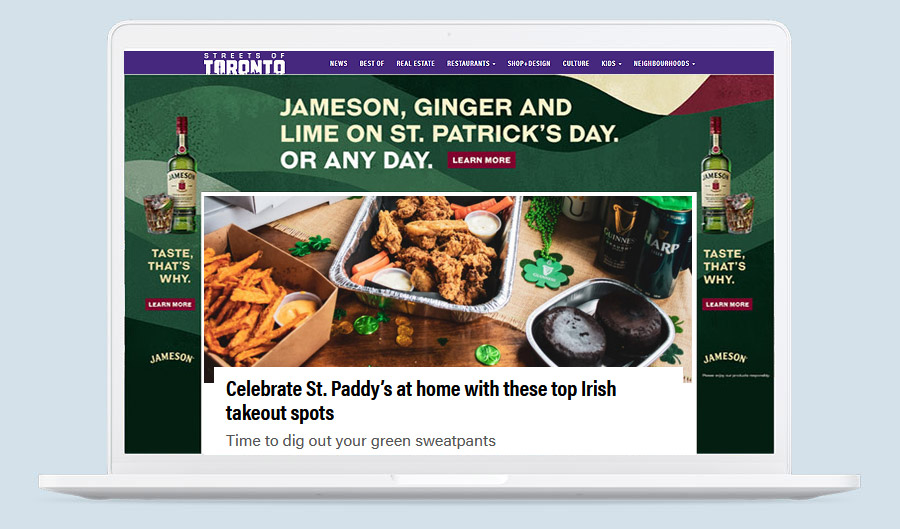 Contact us
Interested in learning more about Suite 66 advertising solutions?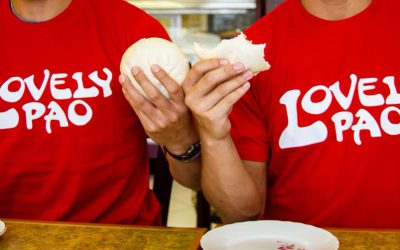 Watch what the owners of Lovely Pao had to say about the impact blogTO's coverage had on this hidden gem.
read more