Insights
Four trends anticipated to influence the auto industry's future
Demand for content about the ever-changing automotive industry never ceases, and lucky for us here at Suite 66, our partners continue to deliver thought-provoking, up-to-the-minute original auto content that keeps readers coming back for more. 
With over 3.8 million¹ Canadians depending on Suite Autos sites each month, we know that our partners stand out as the authorities in their field.  The following articles aim to give you a taste of how our publishers anticipate the automotive industry to change in the coming months and years, while providing a sampling of their voices as influencers and leaders in the automotive sphere.
The Evolution and Rise of the SUV
MotorTrend takes a look at how the SUV has replaced the family sedan and even the minivan as the new mainstream people hauler.  The article outlines the changes over the past decade, and touches on the differences in SUV classifications. MotorTrend has tracked the progress of the sport-utility for you here.
The Sedan Is Not Dead
With this thought-provoking piece, MotorTrend contemplates whether perhaps family sedans that were poorly executed are the only ones on their way out.  The piece also wonders what will be the next big trend in passenger vehicles. Check out what the experts have to say here.
Focus on Pedestrian Safety
Here, The Car Connection outlines the plans to work with across U.S. federal agencies to reduce the number of pedestrians hit by cars.  A lofty goal has been set out for manufactures to install automatic emergency braking in 99 percent of new cars sold in the U.S. by 2022.  (We're sure Canada won't be far behind as companies like Nissan, BMW, Toyota, Genesis, and Lexus are already ahead of the curve on this here.)
New patent emerges for Toyota's flying car
It's all happening right before our very eyes!  They may have used fancy terms like 'dual mode vehicle' to throw us off the scent, but when the features include a method of transitioning from a land mode to a flight mode, we know that this plan is for a flying car!  Find out more about this exciting news here.
Source: (1) comScore Media Metrix Multi-Platform Study, Aug 2018, Canada
KIRSTEN UDOLLORESS
Site Integration and Marketing Manager
Contact us
Interested in learning more?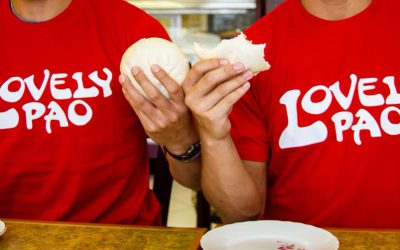 Watch what the owners of Lovely Pao had to say about the impact blogTO's coverage had on this hidden gem.
read more