Press Release
Suite 66 signs exclusive representation deal with Nightlife.ca
May 6, 2019
Suite 66 becomes the exclusive sales representation for Montreal's premier urban lifestyle site.
Toronto, ON – Suite 66, in their most recent representation deal, has become the exclusive sales partner for Nightlife.ca, Montreal's French-language lifestyle site and guide for urban living. Suite 66 will sell a full range of media, social, and custom content products to brands and agencies in English Canada.
With over 210 thousand unique Canadian visitors monthly[1], Nightlife focuses on music, fashion, and city life in Canada's largest French-speaking market. In addition to Nightlife, Suite 66 has also brought Hip Hop Québec (HHQC) on board, another French-language destination covering all the latest Quebecois hip hop and rap news.
The addition of Nightlife and HHQC to Suite 66's portfolio bolsters their already impressive selection of local urban lifestyle sites at a national scale. "Our ability to provide national solutions, delivered locally, has gone bilingual and we're thrilled to add Nightlife and HHQC to our coast-to-coast coverage," said Treva Goodhead, Suite 66's VP of Sales and Business Development.
"Suite 66 is a leader in city-centred solutions and we knew they were the right choice for us when it came to building the layered, custom advertising programs we love to do," said Christopher Rovny, President Obox.
This partnership comes on the heels of a very exciting 2018 for Suite 66, having also signed an exclusive representation deal with AccuWeather.
About Suite 66
Suite 66 is Canada's preeminent digital advertising solutions provider in the Lifestyle, Automotive, Home, and Travel categories. We couple our exclusive partnerships with category-leading publishers with integrated content marketing, custom and traditional media placements, data, and strategic targeting techniques to help brands build meaningful relationships with their consumers. Our proprietary processes leverage our tech and data stack to enable Suite 66 to gain deep insights as to why and how consumers behave in order to provide them the type of relevant and authentic experiences that speak to their needs and wants. Suite 66 builds comprehensive advertising solutions that relate to the digital realities of today's highly mobile and brand savvy consumers.
[1] comScore Media Metrix, Multi-Platform, March 2019
Contact us
Interested in learning more?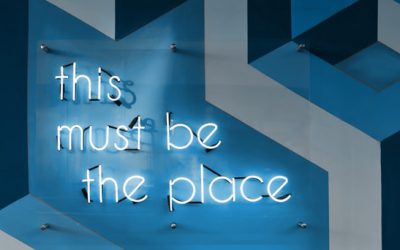 Job Summary – Media Coordinator - Digital Publications April 5, 2022 We have an opportunity for a passionate digital savvy professional who wants to work with some of the top digital urban Canadian lifestyle properties and their social media extensions, as well as the...
read more