Press Release
Suite 66 signs exclusive Canadian representation deal with Curiocity Group.
May 2nd, 2018
Expanding Suite 66's already strong national reach of local focused publishers.
Toronto, ON — In an exclusive representation deal, Suite 66 has signed on to represent Curiocity Group Inc. Operating in major cities across Canada, Curiocity is a digital marketing and communications company specializing in social media marketing.
With an online and social media presence in Vancouver, Calgary, and Toronto, the brand boasts over 500,000 followers across these major Canadian markets.
"Suite 66 has shown an innate understanding of our philosophy in how authentic communication continues to take over from traditional forms of advertising. Our goal is to connect our audience with the very best of what their city has to offer, turning quality brands into local favorites. Our partnership with Suite 66 will allow us to continue to showcase superior events, brands, and local hot-spots in a manner that directly resonates with our audience."
An authority for local guides, events, videos and experiences, each market functions under a city specific banner, with over 54 million monthly views combined.
Curiocity is also present in Edmonton, which is currently named Edmonton Living. The company also operates Instagram accounts for a number of US cities including Seattle, San Francisco, San Diego, Houston, Chicago, New York, and Philadelphia, all under the 'Pulse' brand.
This addition to the Suite 66 portfolio develops the company's already strong national reach of local focused publishers and influencers. Speaking of the new partnership, Treva Goodhead, VP of Business Development at Suite 66 said:
"Curiocity provides exactly the kind of opportunity advertisers love: a strong identity with a loyal following allows brands to connect with their customers where they live. We're excited to bring Curiocity's beautifully engaging content to our current and future clients."
About Curiocity
Curiocity is a digital marketing and communications company that specializes in social media marketing. With over 54 million monthly views, we combine our established presence as one of the leading social influencers in Canada with our expertise in digital marketing to turn brands into local favorites.
About Suite 66
Suite 66 is Canada's preeminent digital advertising solutions provider in the Lifestyle, Automotive, Home, and Travel categories. We couple our exclusive partnerships of category leading publishers with integrated content marketing, custom and traditional media placements, data, and strategic targeting techniques to help brands build meaningful relationships with their consumers. Our proprietary processes leverage our tech and data stack to enable Suite 66 to gain deep insights as to why and how consumers behave in order to provide them the type of relevant and authentic experiences that speak to their needs and wants. Suite 66 builds comprehensive advertising solutions that relate to the digital realities of today's highly mobile and brand savvy consumers.
Contact us
Interested in learning more?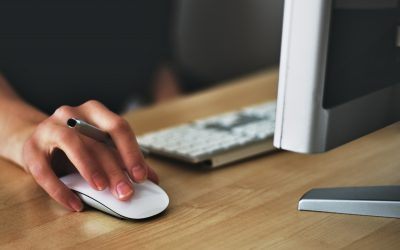 When it comes to display ads, advertisers have about a second to grab audiences' attention. In that second, the viewer needs to be able to identify the brand as well as the offering…
read more