Press Release
Suite 66 partner blogTO launches new podcast, "Only in Toronto"
June 6, 2018
Toronto radio personality, Dani Stover voices the trusted Toronto publication's new initiative.
Toronto, ON – Suite 66, the exclusive representatives of blogTO, announces the launch of blogTO's new podcast, "Only in Toronto".
Presenting in-depth coverage on a particular topic as well as the latest local headlines, the podcast can currently be found on iTunes, Google Play Music as well as Stitcher, and will soon roll out on Spotify, and other platforms.
Hosted by Dani Stover, previously a radio personality on Indie 88 in Toronto, episodes will go live in time for the evening commute. The first episode takes a closer look at Toronto's burgeoning chicken restaurant scene and visits Chica's Nashville Hot Chicken where they discover what exactly makes this place so unique. They also visit the classic St. Matthews BBQ Chicken to learn the secrets of their success. Episode two focuses in on ice cream while future episodes will go in depth on topics such as the King St. Pilot project, summer festivals, and one of Toronto's most interesting streets.
Tim Shore, founder and publisher of blogTO said of the new endeavor:
"The podcast format really allows us to tackle some of the same topics we cover on the site but in an entirely new way, offering additional layers of information and insight to help Torontonians really get to know their city.
The Canadian appetite for podcasts is increasing and with it come new opportunities for marketers to speak to an audience that is keyed into what is new in Toronto. Speaking of the new product, Treva Goodhead, VP of Business Development at Suite 66 said:
"With the proliferation of digital assistants from the likes of Google, Amazon, and Apple and a well-developed streaming infrastructure, podcasts are hitting their stride and offer marketers a very compelling opportunity to engage with audiences on a more personal level."
About blogTO
blogTO lives to connect Torontonians with their city. A powerhouse in the Toronto market, blogTO attracts over 2 million unique visitors per month (comScore Media Metrix data April 2018), and has 347,000 Instagram followers, 635,000 Twitter followers, and 551,000 Facebook followers as of June 1, 2018. Listen to blogTO's "Only in Toronto" podcast on iTunes, Google Play Music, or Stitcher, and read blogTO's podcast announcement.
About Suite 66
Suite 66 is Canada's preeminent digital advertising solutions provider in the Lifestyle, Automotive, Home, and Travel categories. We couple our exclusive partnerships of category leading publishers with integrated content marketing, custom and traditional media placements, data, and strategic targeting techniques to help brands build meaningful relationships with their consumers. Our proprietary processes leverage our tech and data stack to enable Suite 66 to gain deep insights as to why and how consumers behave in order to provide them the type of relevant and authentic experiences that speak to their needs and wants. Suite 66 builds comprehensive advertising solutions that relate to the digital realities of today's highly mobile and brand savvy consumers.
Contact us
Interested in learning more?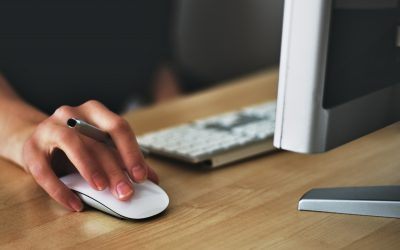 When it comes to display ads, advertisers have about a second to grab audiences' attention. In that second, the viewer needs to be able to identify the brand as well as the offering…
read more